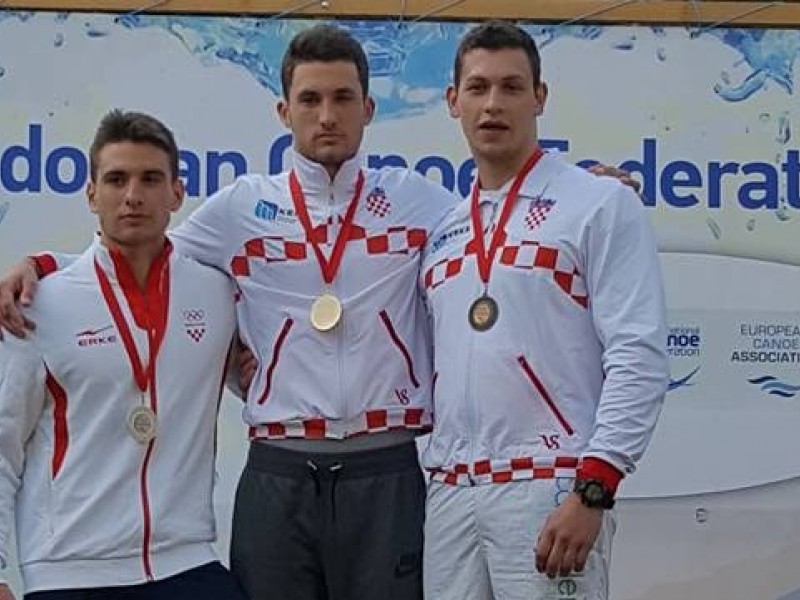 The European Canoeing season 2018 finally kicked off with the ECA Wildwater Sprint Canoeing European Cup which took place in Skopje, Former Yugoslav Republic of Macedonia. This event attracted around 70 paddlers from host country and eight European countries more; mostly neighbouring like Serbia, Bosnia and Herzegovina, Croatia and Greece, but there were also athletes from Lithuania, Finland, Slovenia and Hungary on the start line. Croatian team was the most successful in the first ECA event of the season, picking up wins in all categories but two.
The River Treska in the picturesque Matka Canyon in capital city Skopje welcomed wildwater paddlers at the ECA Wildwater Sprint Canoeing European Cup. The event was a good test for the organising team. The same venue will namely host the 2018 ECA Junior and U23 Wildwater Canoeing European Championships in August.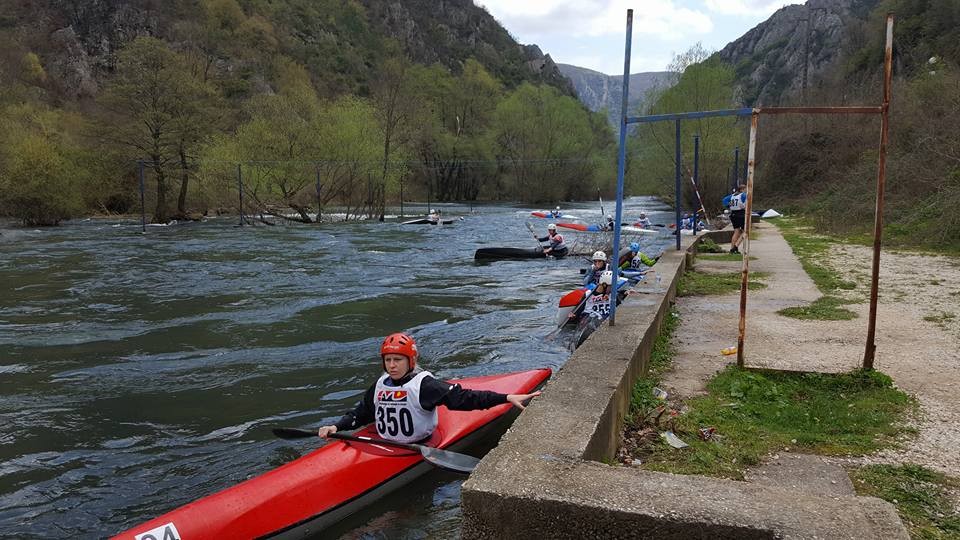 Croatia came with their strongest team and they showed their strength in almost all categories. It was a triple win for Croatia in men's C1 event where Luka Obadić produced the fastest time to celebrate gold medal in front of his compatriots Luka Zubčić and Jadran Zonjić.
Alba Zoe Gržin, Croatian canoeist, was also the fastest in women's event, finishing the race a little over two seconds faster than Milica Kostov from Serbia and 3.22 seconds faster than another Serbian on the start Olja Lazarević.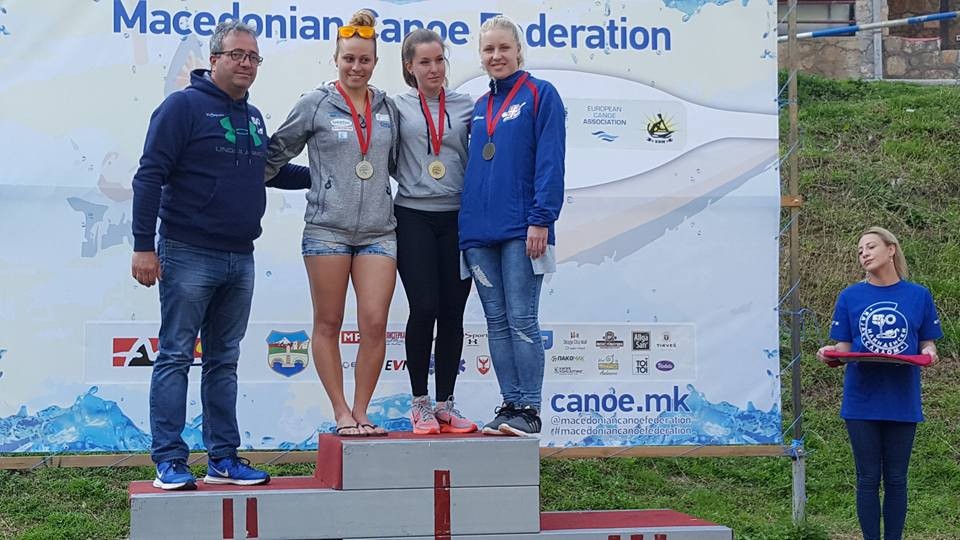 Maja Štimac recorded another win for Croatia in women's kayak event. She found the best lines at the course to win the event in front of Hungarian Sara Sepenyi and Serbian Ivana Ilić.
With a total domination of Croatians in men's C1 it is not surprising that also the win in men's C2 went to this country. Luka Obadić and Ivan Tolić won in front of Serbian duo Pavle Zdravković – Ognjen Dimitrijević, while Croatians Leon Ispan and Luka Zubčić picked up bronze medal.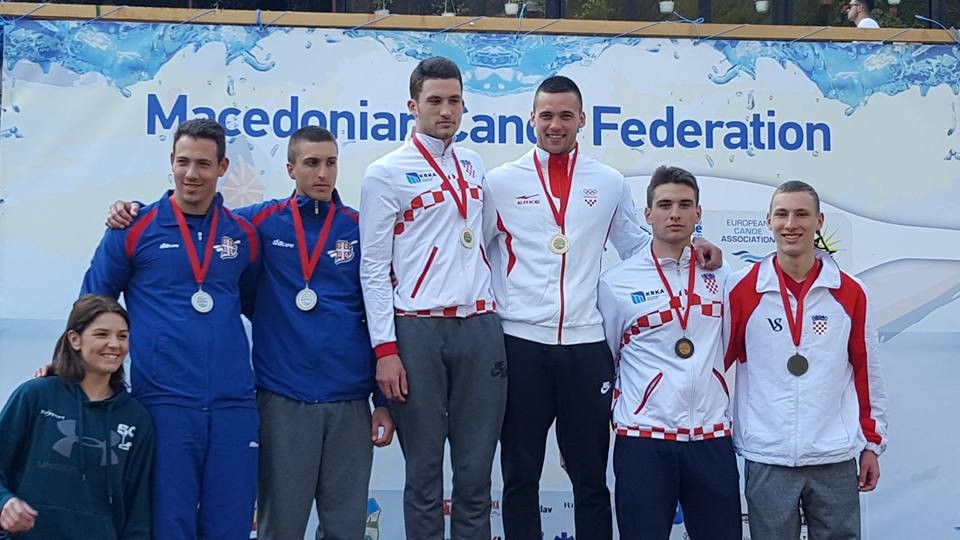 In the category with most athletes on the start, men's K1 event, experienced Serbian kayaker Sreten Bilić celebrated a win in front of Vid Oštrbenk from Slovenia and Bosnian representative Darko Savić. The competition was really tough, as only 22 hundreds of a second divided Bilić in first place and Savić in third.
Marija Mičić and Isidora Mitrović from Bosnia and Herzegovina tested their skills in women's Canadian double boat, but this time they did not have any competition.
Skopje does not only host the first ECA Wildwater Sprint Canoeing European Cup of the year, but also a 50th edition of IKAS canoe slalom race and development programme for young athletes from countries with less tradition in wildwater and canoe slalom racing. Sunday's race will be broadcasted live on television in the host country, giving the anniversary edition of the IKAS canoe slalom race even more importance.  
The next ECA Wildwater Sprint Canoeing European Cup will follow next weekend on Kolpa River, which runs on the border between Croatia and Slovenia.
Photos: Wildwater Canoe Facebook Page