Competition News
  wildwater canoeing events in China 2018 !!!

  Dear friends of Wildwater Canoeing, 

  After successful start of including wildwater canoeing competitions in new continents last year in China, the organiser of the races are willing to invite again competitors from all over the worlds to this years events.
The races in China will be held from 05th till 18th of December
with Sprint and Classic in Panzhihua on Yangtze River
http://www.sysports.com.cn/shop/sai/view/id/38.html
and Sprint and Classic near Liu Ku on Salween river http://www.sysports.com.cn/shop/sai/view/id/39.html
Weiterlesen: WW Committee NEWS: wildwater canoeing events in China 2018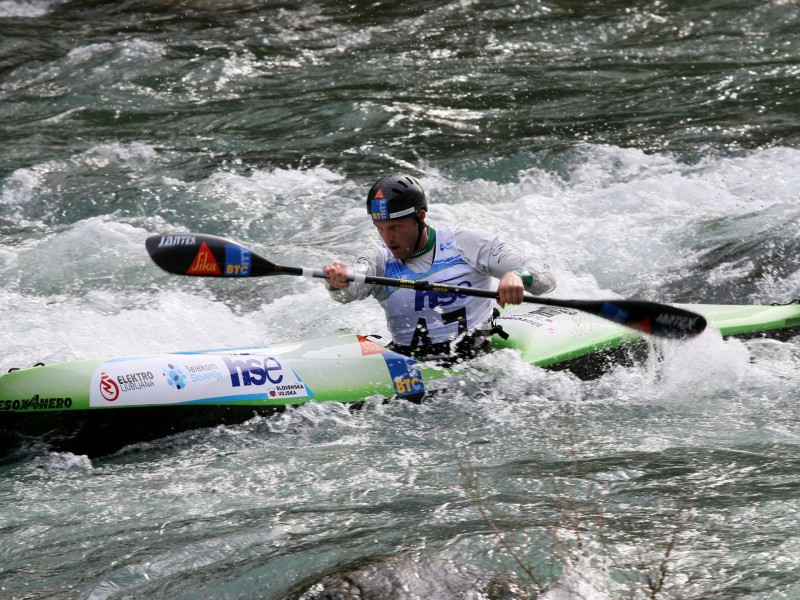 Multiple World Champion Nejc Žnidarčič takes the win at the second ECA Wildwater Sprint Canoeing European Cup in 2018
Kolpa River, a border river between Croatia and Slovenia, hosted the second ECA Wildwater Sprint Canoeing European Cup race of the season 2018. Like in the first event last weekend in Skopje (MKD) Croatian canoeists showed their strength in men's C1 with another triple win. It was similar in men's kayak event where Slovenian World and European Wildwater Sprint Champions occupied the top three positions.
Slovenian kayakers were highly motivated at the race on Kolpa River. It was not just an ECA European Cup event for them but also the first selection race, as well as Slovenian wildwater sprint canoeing National Championships. There was no calculating and all rushed down the course with full speed.
Weiterlesen: 2nd Wildwater Sprint Canoeing European Cup in Osilnica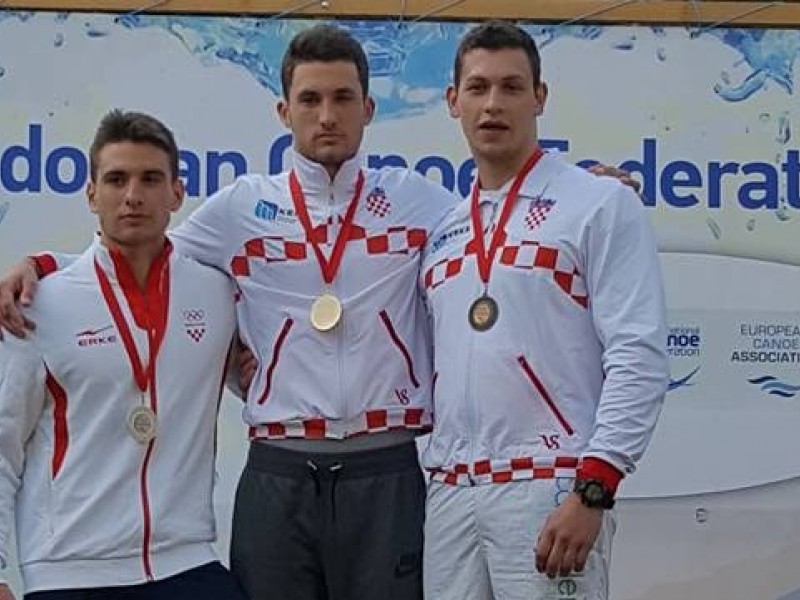 The European Canoeing season 2018 finally kicked off with the ECA Wildwater Sprint Canoeing European Cup which took place in Skopje, Former Yugoslav Republic of Macedonia. This event attracted around 70 paddlers from host country and eight European countries more; mostly neighbouring like Serbia, Bosnia and Herzegovina, Croatia and Greece, but there were also athletes from Lithuania, Finland, Slovenia and Hungary on the start line. Croatian team was the most successful in the first ECA event of the season, picking up wins in all categories but two.
  WANTED: 20 elite whitewater paddlers for whitewater competition in China !!!

  Chinese Canoe Association would love to have our help for two races and further development of   whitewater in China for the future.
  In this year, we hope  to find about 20 elite whitewater paddlers to attend the following events.
  -  7th - 11th December 2017 Panzhihua International Canoe Marathon, Panzhihua, Sichuan Province - China
   - 11th - 17th December 2017 International Wildwater Canoeing Championship on Salween River, Nujiang of the Lisu Autonomous Prefecture, Yunnan Province, China
...
Weiterlesen: WANTED: 20 elite whitewater paddlers for races in China
Excellent results for Switzerland in the Wild Water Racing World Cup in Muotathal this weekend when Classic and Sprint races were held on the Muota River. Melanie Mathys from Solothurn continued her winning run following on from the European Championships.
The Classic race on Saturday was held under perfect conditions with 140 athletes from 14 nations taking part. From a Swiss point of view gold for Melanie Mathys and bronze for Hannah Müller in ladies kayak and Sabine Eichenberger's silver medal in ladies C1 set the weekend off to a good start. France managed a double in mens C2 and in the mens K1 they also took two medals with Paul Graton silver und Paul Jean bronze.
Young Swiss talent Linus Bolzern from Luzern also finished a respectable 5th.
Weiterlesen: French team dominiates Wildwater Canoeing Sprint Races during second WorldCup in Muotathal (SUI)

A hectic first World Cup day has now drawn to a close. 140 athletes took to the waters of the Muota today for the classic race, held under perfect conditions. The technical sections pushed the paddlers from 14 nations to their limits. Thanks to the slick race organisation, there were some top performances to be seen.
Weiterlesen: Wildwater Canoeing World Cup in Muotathal (SUI)